Tonearm Modifications & Upgrades -
see side menu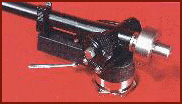 Upgrading the performance of your tonearm is highly rewarding as explained in Why tonearms are important. This article is worth reading as it highlights why upgrading an arm makes such a huge difference.
The most common modification is rewiring which is transformative due to your cartridge's ultra low signal levels - approx 1000 times less than the output of most devices, such as CD players. It is the collossal signal magnification that necessitates a better cable for arms.
We offer internal rewiring and external cable upgrades for all arms - see side navigation bar
For Rega Arms we also offer structural upgrades in the form of a modification to the rear stub and a superior counterweight that is far better decoupled than others - see side bar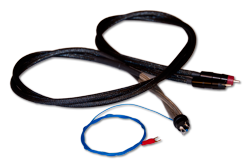 There is only so far that you can take an arm when it comes to modification. If a more serious upgrade is desired then we recommend changing to an Origin Live arm - to facilitate this you can part exchange your arm for a brand new Origin Live model.
Just e-mail us with model of Rega arm you have, and the Origin Live Arm you wish to trade up to and we will quote. If you want to do this through a local dealer then he must negotiate his own offer for part exchange value as our scheme only applies when dealing with us directly. In this respect we are operating in the same as any shop.
Alternatively you can sell your arm yourself and probably get slightly more than we can offer (as we lose 20% of value through VAT when re-selling).
Tonearm Cable Upgrade Fitted With 5 Din Pin
This is an easy way to replace your current cable if you have a 5 din plug. We offer 2 levels of external arm cable - the first is our "upgrade" cable and the second is our high end Origin Live "Linear Flow 2 external cable" which is a surprisingly significant and extremely high value cable. This cable is said by experienced retailers to outperform any other cable under £1000 and many at £2000.
See - Tonearm Cables
For full list of mods and online ordering see side menu to right